The popularity of smart locks has become higher and higher. The smart lock brands on the market are also mixed, and the following Xiaobian introduces Zhongheng smart locks. What's the smart lock of this brand? The following content is for reference only.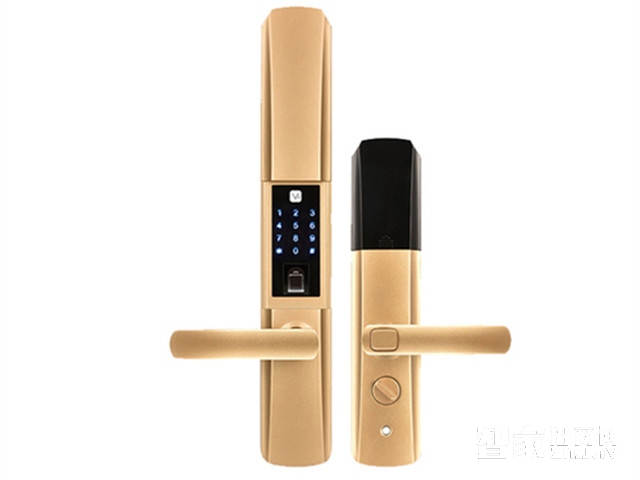 Zhejiang Zhongheng Lock Industry Co., Ltd. is a subsidiary company of Zhongheng Group. The total assets of the company are 220 million yuan. Founded in 1992, the company is located in the Xinbi Industrial Park in Jinyun County next to Yongkang, close to the 330 National Highway and Jinyun (Li) Wenzhou Expressway Jinyun Import and Export Office. The company covers an area of ​​more than 40,000 square meters, has a modern standard factory building of 28,000 square meters, and total assets of 180 million yuan. The company has more than 1,000 employees, including more than 30 various types of technology and management personnel. The "Zhongheng" brand anti-theft door lock produced by Zhejiang Zhongheng Lock Industry Co., Ltd. has a history of more than 10 years, and has a lock research institute. The scale of its research, production and sales ranks among the best in the country. The company's main products are automatic locks, mechanical locks, smart locks three series of more than 20 varieties. The company has 12 advanced automated production lines, with an annual output of 9 million anti-theft door locks. It is the largest company in China for domestic brands such as Baoyang Group, Panpan Group, Maxim Group and Xingyue Group. Long-term and reliable locks and accessories, and exported to Russia, Italy and other countries.
First, appearance and function
In terms of appearance, Zhongheng smart locks are made of alloy material to prevent oxidation, fading and rust, and have a strong and durable anti-theft effect. Full touch password panel, feel good is not easy to wear, design fashion generous, such as the general fine art!
In terms of function, Zhongheng smart lock not only opens a variety of ways, but also has a series of functions such as low-voltage prompts, pseudo-codes, and anti-peeping. It can also use the APP to remotely monitor and control the smart lock of the door lock.
Second, intelligence does not forget the nature of security
Regardless of the degree of smartness of the door lock, we must not forget that the nature of the door lock is security! Therefore, one of the purposes of intelligence is to make the security safer! At this point, the consideration of Zhongheng smart lock can be described in every possible way! Authentication, keyboard lock protection, flood prevention alarm, duress alarm and other functions can guarantee the security of the door lock from all aspects.
Third, cost-effective
At present, there are no shortages of fancy features on the market. There are many examples of the price of ordinary fingerprint locks that are not costly. Zhongheng smart lock is much more affordable than the average price of similar smart locks!
Instead of showing off the gimmicks, Swordsman insists on smartness, and it is better to really guarantee the safety of products on innovative technologies. Zhongheng has been professionally doing locks for 24 years and is determined to be a "ethnic brand" so that all owners can use it, and the rest assured brand will continue to innovate in the future. This will give us more grounding gas and understand the user's products!
related suggestion:
Article: Zhongheng Smart Lock - Advantages and Process of Joining Zhongheng Smart Lock
Recommended: Shaanxi smart lock to join easy Czech static smart lock smart lock technical parameters
Coal Mining Machinery,Metal Ore Machinery,Roadheader Equipment,Roadheader Machinery