Nowadays, with the improvement of people's living standards and the upgrading of mass consumption, smart products are becoming more and more popular. Smart products not only bring people a unique experience, but also enhance the happiness index of people's family life. As a barrier to family safety, the door lock plays the role of "a husband and a husband, a husband and a husband."
After-sales service is the various service activities provided after the sale of the goods. From the point of view of sales promotion, after-sales service itself is also a means of promotion. In the follow-up phase, sales personnel must adopt various forms of cooperation steps to improve the company's reputation through after-sales service, expand the market share of products, and improve the efficiency and effectiveness of sales promotion.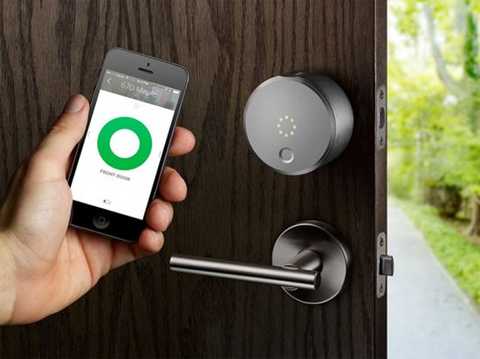 Some time ago, the smart lock in the lock market can be described as a wind and water, but also became a red burst of the net, but the smart lock has not escaped the law of "people are red is not much", such as excessively touting consumption, high-priced locks, after-sales Problems such as poor service have followed, resulting in the next development of smart locks not as high as we expected, data floating has been flat, and even tend to fall. In fact, the conclusion is that there is a lack of communication. Sometimes, when consumers encounter problems, they don't get timely relief, or they don't get the solution they want, they will make up their own brains.
Therefore, as a lock enterprise that is eager to continue to develop upwards, how should we solve this annoying after-sales problem? How to do it can not only eliminate the worries of consumers, but also feedback the opinions and requirements of customers to the company in a timely manner, prompting enterprises to continuously improve product quality and better meet customer needs?
After-sales installation and storage, SMEs encounter bottlenecks
In the 21st century, consumers have purchased products that have been separated from the price-selective level, and they are more focused on the user experience. When a user's user experience and after-sales service cannot be recognized by consumers, their market reputation will be greatly affected. Accepted or even eliminated by consumers. Due to the huge market of its mobile phone, the brand has not paid much attention to the smart lock market, and it has despised the most important sector of smart lock after-sales installation, resulting in its leading market entry for 5 years but not taking a huge market share. Approved.
Missing after-sales maintenance, the company is in crisis of trust
Throughout the country, there are few smart lock brands with fast repairs, and the problem of smart lock after-sales maintenance has been repeatedly criticized. The reporter learned that 70% of fingerprint lock manufacturers' sales and after-sales models generally implement regional agency system, and the after-sales work of their products is handled by local agents. Some dealers generally sell hardware products or mechanical lock stores. Sales, there is no own brand store, there is no professional after-sales personnel, and the installation and maintenance of fingerprint locks require senior masters with relevant professional knowledge. Because of cost savings, they do not have professional after-sales personnel, but only temporarily hire some unlocking masters, but Such a master does not understand the fingerprint lock product, and cannot solve the user's problem at one time. Users can only contact local agents to send staff to come to solve the problem, after-sales maintenance points are difficult to find, high maintenance costs, network points and charges, spare parts are difficult to find, etc., after-sales maintenance has become a decoration, has become 98% Fingerprint lock users care but helpless problems, this is the pain point of the current industry.
Increase user engagement
A product, hope to enter the consumer, let consumers accept and love, user participation is a very important link. At these two points, most domestic brands do not do it. A good enterprise can let users Communicate with the company as you like, participate in all processes and systems, and present your own opinions so that every consumer is a R&D engineer.
The 21st century is an experience commodity era. Users are no longer just satisfied with price and quality, and after-sales service and user participation have become the most important link. In view of the above three points, it is hoped that each smart lock enterprise can set up service outlets nationwide on the basis of the leading products in the world, and quickly maintain after-sales service, and users participate in the experience exchange platform setting.
Editor in charge: Zhao Hongli
Octadecylamine Uses,Octadecylamine Solubility,Primary Amine As Lubricant,Primary Amine Octadecylamine
Sichuan Tianyu Oleochemical Co., Ltd , https://www.sclthoil.com