Now electric vehicles are used more and more, and the mention of pure electric vehicles for new energy vehicles seems to be an important development direction in the future. According to the current technology and materials, lithium batteries are the best solution, but lithium batteries also have their own shortcomings, that is, the seniors are not active in cold conditions, and their battery life and charging capacity are limited.
Someone has tested it. At an ambient temperature below 10 degrees Celsius, it is difficult for lithium-ion batteries to achieve rapid charging. In winter, the temperature in many areas is below zero. Significantly reduced. Therefore, many cars will be equipped with heating devices to ensure the normal use of vehicles. However, these heating devices are bulky and the efficiency is not too high, and the action time is relatively long.
A team at the Electrochemical Engine Research Center of Pennsylvania State University has developed a new battery system that can generate heat by itself to solve the low temperature problem of batteries in cold conditions. His principle is also self-heating. But the effect is more rapid, and it has a better saving effect on the battery. After using this technology, the battery can be fully charged within 15 minutes even when the ambient temperature drops to minus 43 degrees Celsius.
The cell connects one end of a nickel sheet to the negative electrode, and the other end extends outside the battery to form a third pole port. When the temperature sensor connected to the switch detects that the ambient temperature drops to about 25 degrees Celsius, it will control the current through the nickel sheet through the switch. The resistance will cause the nickel sheet to heat up and provide temperature to the battery from the inside. Once the temperature rises above room temperature, the switch equipped with the battery will automatically transfer the current to directly charge the battery.
The researchers claim that their prototype battery can withstand 4,500 fast 15-minute charges at 0 degrees Celsius, and the energy loss is only 20%. This means that the battery life will reach 12.5 years.
However, this technology has not mentioned whether it is possible to preheat the vehicle battery before driving. We know that when the temperature is very low, the lithium ion activity of the vehicle battery is low, and the endurance is seriously reduced.
Description about metal folding table legs
| | | | |
| --- | --- | --- | --- |
| | New metal office furniture folding table legs | | 1 set/carton |
| | TW445XW573X H725mm | | 3 years |
| | powder coated black ,grey or customized | | Guangdong Province,China |
Pictures of folding table legs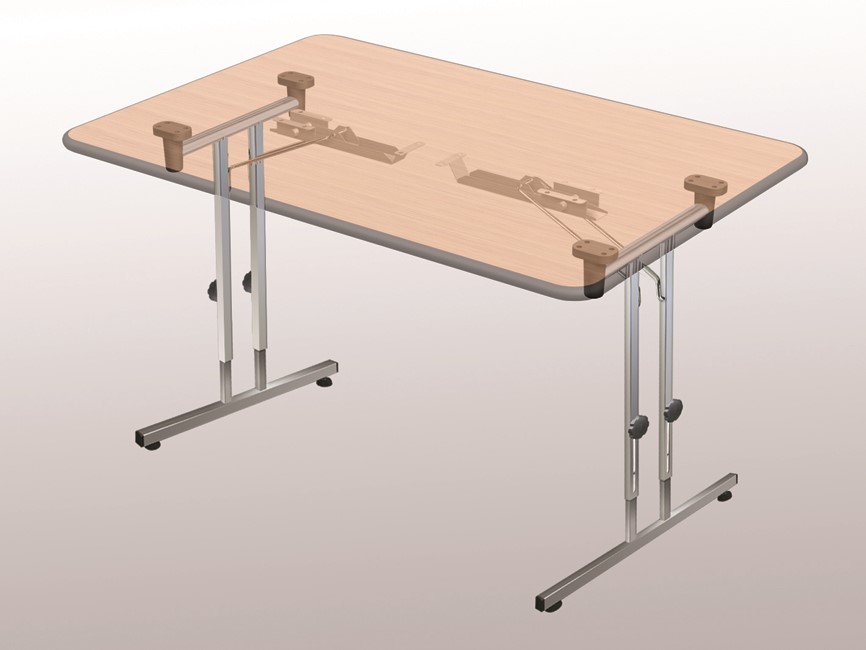 Garden furniture leg,Hotel furniture leg,Folding table leg,Cross leg table base,Coffee table base
Dongguan Smart Furniture Co.,Ltd , https://www.smtfurniture.com